Winners of the "Application development contest" have been announced
The final stage of the "App Contest" for smartphones and tablets which was co-hosted by "Unimedia" Inc. and "Mongol Content" LLC has ended on 24th January.
The contest nominated apps for two categories of Service tool and Games. The qualifications of the contest were based on the innovative idea, solution of design, tech solutions and other advantages of app.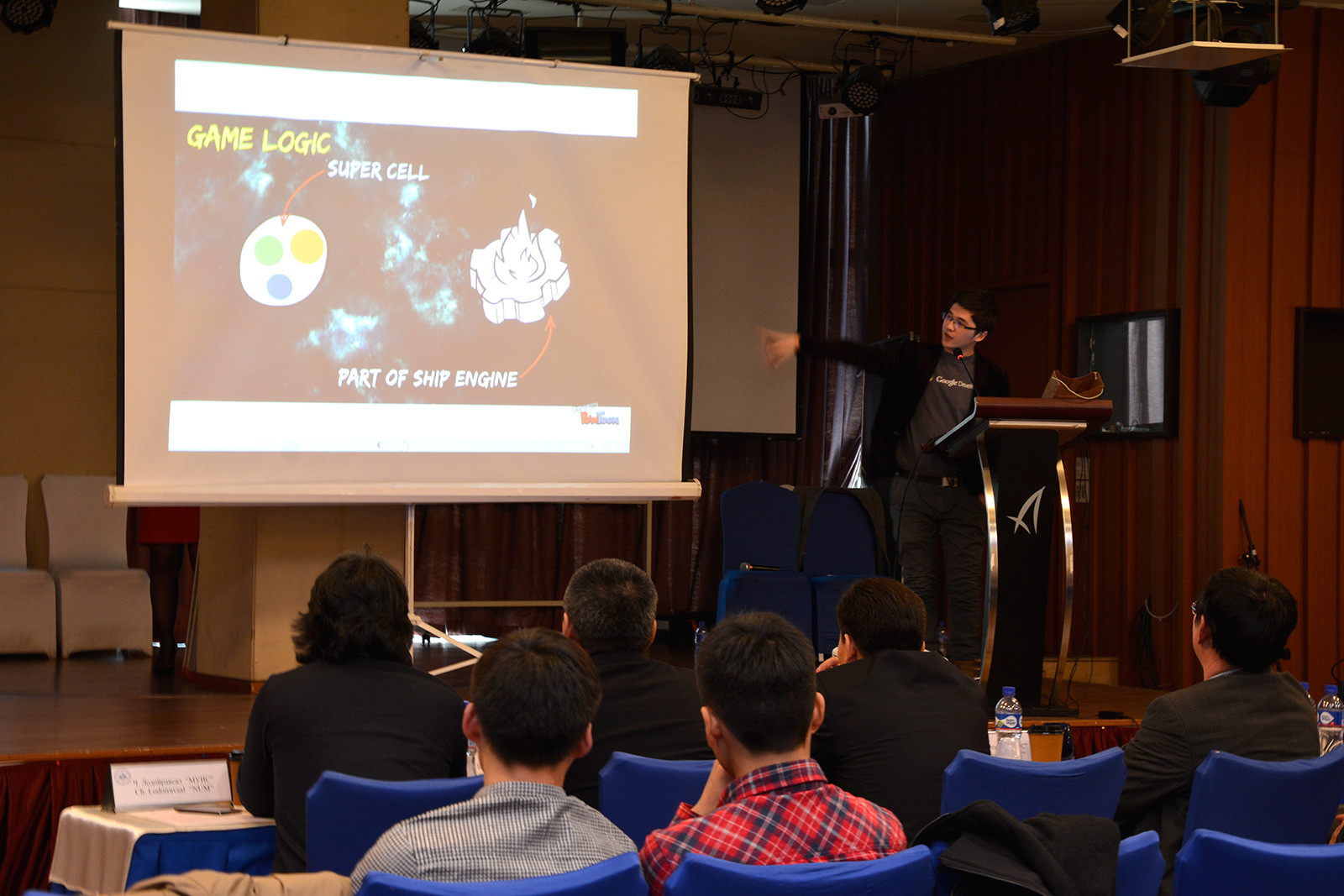 The winners of the Service tool category are as follows:
First place: S.Khangal "Smart Hand Driver" - speed type writing app in Mongolian.
Second place: "Happy Baby" team "Happy Baby" - app to help parents to raise children.
Third place: D.Amartuvshin "iLamp" - smart light switching and setting alarm through the app.
For Gaming category winners are as follows:
First place: O.Batkholboo "Spelling Sheep"
Second place: Pill Heals "Pill Heals" fun game to kill viruses using drugs.
Third place: N.Usukhbayar "Apipo" arcade game to recognize color.
The idea of the apps was very interesting and innovative, and we are very proud of participants that they developed apps very useful, fun and making our everyday life easier.
Interview with CEO of "Unimedia" Inc. Sueda Makoto


-When did "App Contest" begin?
The contest is being held for the second time. Last year our company organized app contest and this year we are co-hosting with "Mongol Content" LLC.
-Are the participants of previous contest continuing their apps that they have developed last year? What is the purpose for the future?
Last year we have received about 40 products. Around 50 percent of all apps have been placed on app store and they have already their own users. Winner of the last year's contest was university student. So we have sent him to head office in Japan to do internship. Although 30 percent of his work implemented, his idea was great and has a future to develop then it nominated as winner. That kid released better app to the market after he completed three month internship to improve his skills and knowledge in Japan. There are two purposes that we are organizing app contest. First one is to increase numbers of developers of this field since there are very few of them. Second one is to increase number of participants in contest and to launch their work to the global market. Our company is hosting this contest to help developers to step into global market from Mongolia.
-What kind of apps developed by the winner of last year's contest?
In the final stage there were 10 apps qualified and all of them were games. A challenging game to improve IQ has taken first place. Second place product was a cognitive gaming app to teach users naming words such as sprouts, food etc..
-Does Unimedia in Japan organize this kind of contest?
Unimedia in Japan is a company and Unimedia in Mongolia is a representative office. Representative office has a market research status. Also our head office is not doing any software development while we are working on marketing projects. So our head office does not organize this kind of contest.
-Thank you.
Source: gogo.mn